Click on the names to see the publisher's website and more details.
Perry's Chemical Engineers' Handbook, Eighth Edition
– Don Green, Robert Perry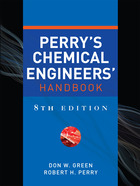 The most used book I own, and worth every cent. First published in 1934, Perry's Chemical Engineers' Handbook has equipped generations of engineers and chemists with an expert source of chemical engineering information and data.
Basic Principles and Calculations in Chemical Engineering
– David M. Himmelblau / James B. Riggs
A well laid out easy to follow introduction to the principles and techniques of contemporary chemical, petroleum, and environmental engineering.
Introduction to Particle Technology, 2nd Edition
– Martin Rhodes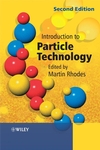 The book is a simple overview of the science and technology related to the handling and processing of particles and powder. The worked examples are quite brief but it is still an excellent resource.
Ludwig's Applied Process Design for Chemical and Petrochemical Plants
– A. Kayode Coker
A chemical engineering process design manual of methods and proven fundamentals. A good mix of simplified and complex theory.
The following two tabs change content below.
ProcessPrinciples.com is my personal blog that allows me to share some of the knowledge I have gained on the road to becoming a chemical engineer. My goal is to create a site that supports the exchange of information through tutorials, presentations, articles and blog entries. Feel free to contact me with suggestions or feedback.